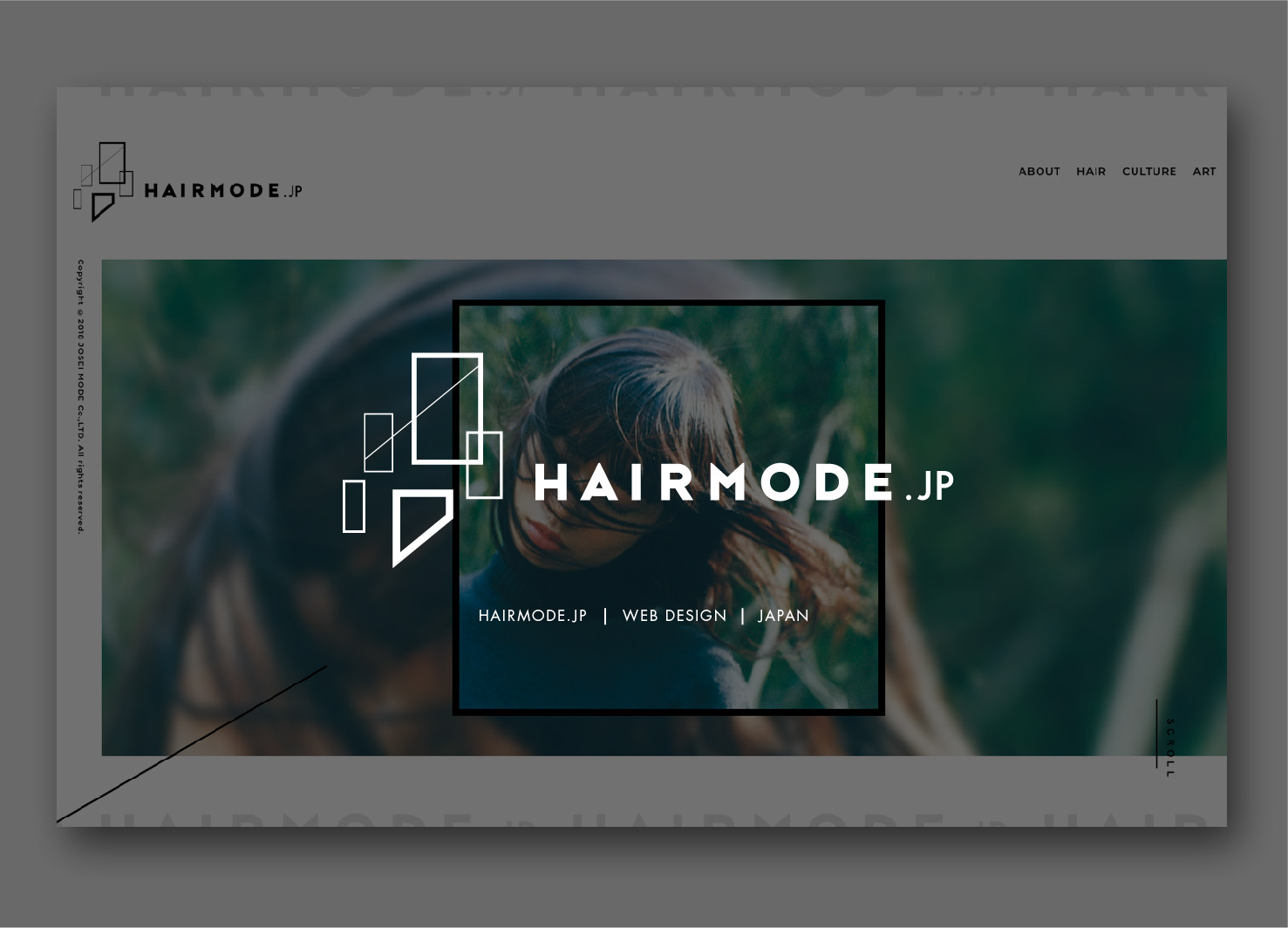 Because of HAIRMODE's new web media concept, we decided to create a teaser-like web page first.
Along with this, it was decided to create a logo that followed the existing logotype.
Since the client emphasized a perspective that is not seen by other companies in terms of design, the intention was reflected in the logo mark and web design in a form and way of thinking.
Logo mark design
It is a logo mark design proposal that captures the image of scissors and hair from a slightly different perspective and is imaged from a mirror that is indispensable in a beauty salon.
Inspired by information on various hair salons.
The slanted line contains the meaning of sunlight that shines on the mirror, changes between old and new, and the point of view of what is inside the mirror.
In addition, the logo mark is provided with examples of development to deepen design proposals.